WHY MOBILE CRYPTO-MINING WILL KILL YOUR SMARTPHONE HORRIBLY
Image source: medium.com
As the crypto-surge is increasing these days, this mining industry has arrived to the smartphones.
Meaning that you can now mine crypto-currencies like Monero whilst having your special mining device (your smartphone) right in your pocket.
Though this might seem a good money-making scheme for the average user, it surely does prove fatal to the phone.
Also with old android devices, people choice to go with this option in order to use their phone in it's final time, which is not true! (I have a detailed blog on things to do with your old android to get maximum productivity!)
Crypto-miners on Mobile devices
Image source: phonearena.com
From quite some time I have seen many new crypto-mining applications on the Google-Play store.
Hence, they are surely making their way to average users like you and me.
Though I can't specify their names directly in this blog as it would not be a very good decision for the future of this blog!
But you can clearly see these apps after a quick search on google-play store having tag 'crypto miner'.
OK for that but, How does it work?
Image source: globalcoinreport.com
These crypto-mining apps work by using the available RAM and Processor in your device to solve complex mathematical equations that is needed to verify Crypto-purchases.
After you verify these purchases, you have solved something you can call an 'Interlink' to other ones.
Hence solving them gives you the preferred crypto-currency.
Sound's great but what are the odds?
Image source: qz.com
Although this might seem easy for your device to do but your phone ain't no robot, homeboy!
For you to get a significant amount by this process, it might take more than a year or maybe two!
And even after that, you might not get money that sufficient to cover the electricity cost by your smartphone and the internet cost (of course you need an internet connection for this!).
Effectively speaking, this will end up costing you more money than you can earn!
Unless you found some good way to charge your phone without needing money (ex.solar charger) and free internet (free public WiFi).
OK but what are the risks?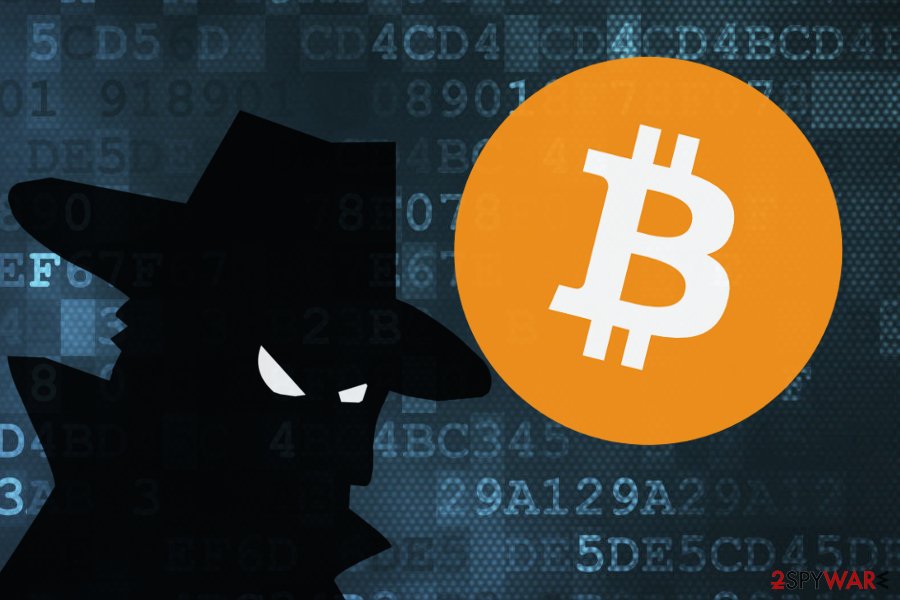 Image source: 2-spyware.com
Since crypto-mining involves high-usage of Processor and RAM, it effectively reduces their working capability and overall life-time.

And when mining these currencies with your smartphone, it adversely affects it's overall performance, since the processor used in your phone is not made for this purpose (solving complex mathematical equations).

Using your phone to crypto-mine is just like using a Katana to open a jar (except that jar is pretty tight, and the katana is very blunt!).

But most of all, crypto-mining through mobile devices can open doors to many malawares and viruses that can alter or delete your data without you knowing about it.
The conclusion
Image source: essaytigers.com
Speaking in simple words, crypto-mining on mobile devices might be the last thing you want to do on your old wear off android.
No matter how old your phone is, this thing should NOT be on your to-do list.
As said earlier in this blog, I have a popular post on using your old android like a pro (Click here to check it out).
So guys, this was all for today. Hope y'all enjoyed it!
Be sure to comment your thoughts about it and don't forget to subscribe if you are new.
And yeah,
Stay Strong!